Our award-winning WOW Travel Tracker brings our walk to school challenge to life.
Pupils log daily journeys to school on the system. The WOW Travel Tracker also confirms which pupils have walked enough to earn a badge each month and these key statistics can be used to earn your school a Modeshift STARS award. 
ON WOW TRAVEL TRACKER YOU CAN ALSO:
Gain valuable insights into travel habits and track progress.
See which classes and schools are leading the way in active travel with our National and local authority leaderboard.
Find useful resources and guides.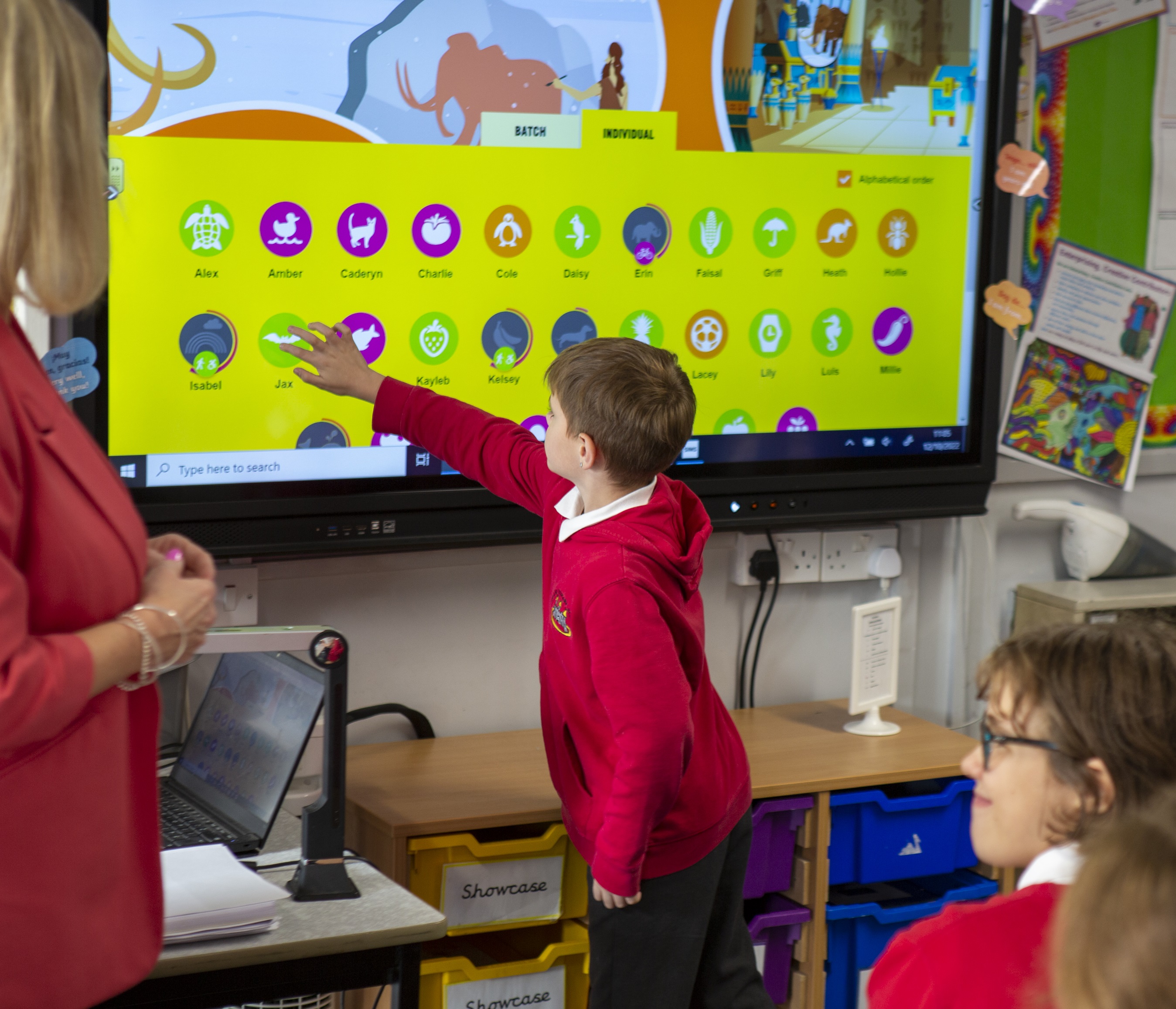 ---
How it works
By recording all modes of travel, the WOW Travel Tracker is a comprehensive method of gaining valuable insights into school travel habits at schools, local authorities or academy trust level. 
The system can be used on classroom interactive whiteboards, PCs and iPads for pupils and teachers to input their journeys each day.
The WOW Travel Tracker uses icons instead of pupil's names, but classrooms have the option to display name tags should they wish to. At the end of the month pupils who have walked (wheeling, cycling, scooting and Park and Stride count too) to school at least once per week for a whole month can receive their WOW badge. 
We support pupils with special educational needs and disabilities to enjoy walking, including travel by wheelchair or mobility scooter. Our 'Walk/ Wheel' icon on Travel Tracker counts as an active journey. This icon includes pupils walking with the use of mobility aids, including wheelchairs or wheeled walkers.