HERE YOU WILL FIND LINKS TO OUR WALK TO SCHOOL INITIATIVES, RESOURCES, STORIES AND MUCH MORE.
Our flagship initiatives for primary schools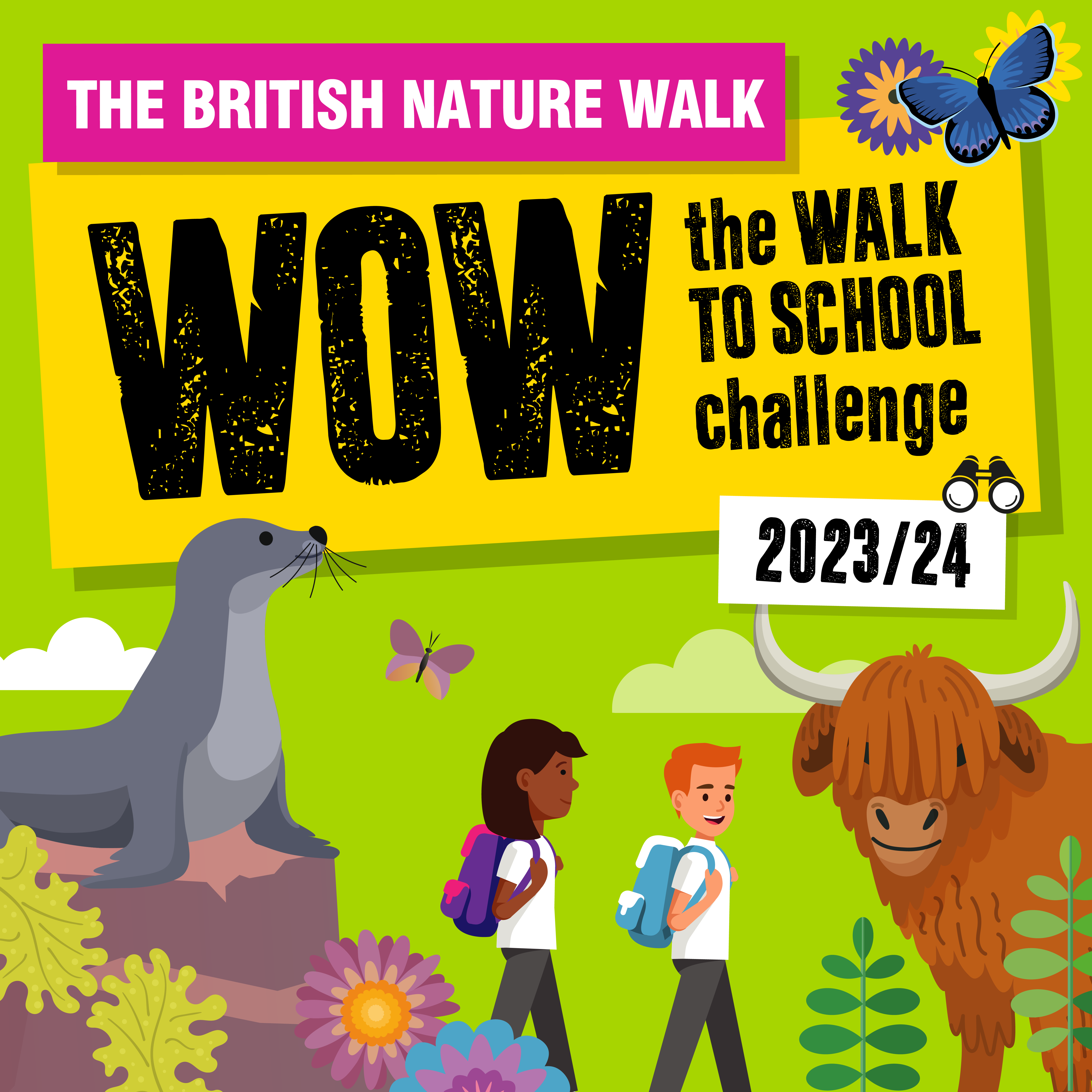 WOW - THE WALK TO SCHOOL CHALLENGE
WOW is a pupil-led initiative where children self-report how they get to school every day using the interactive WOW Travel Tracker. If they travel sustainably (walk, cycle or scoot) once a week for a month, they get rewarded with a badge. It's that easy!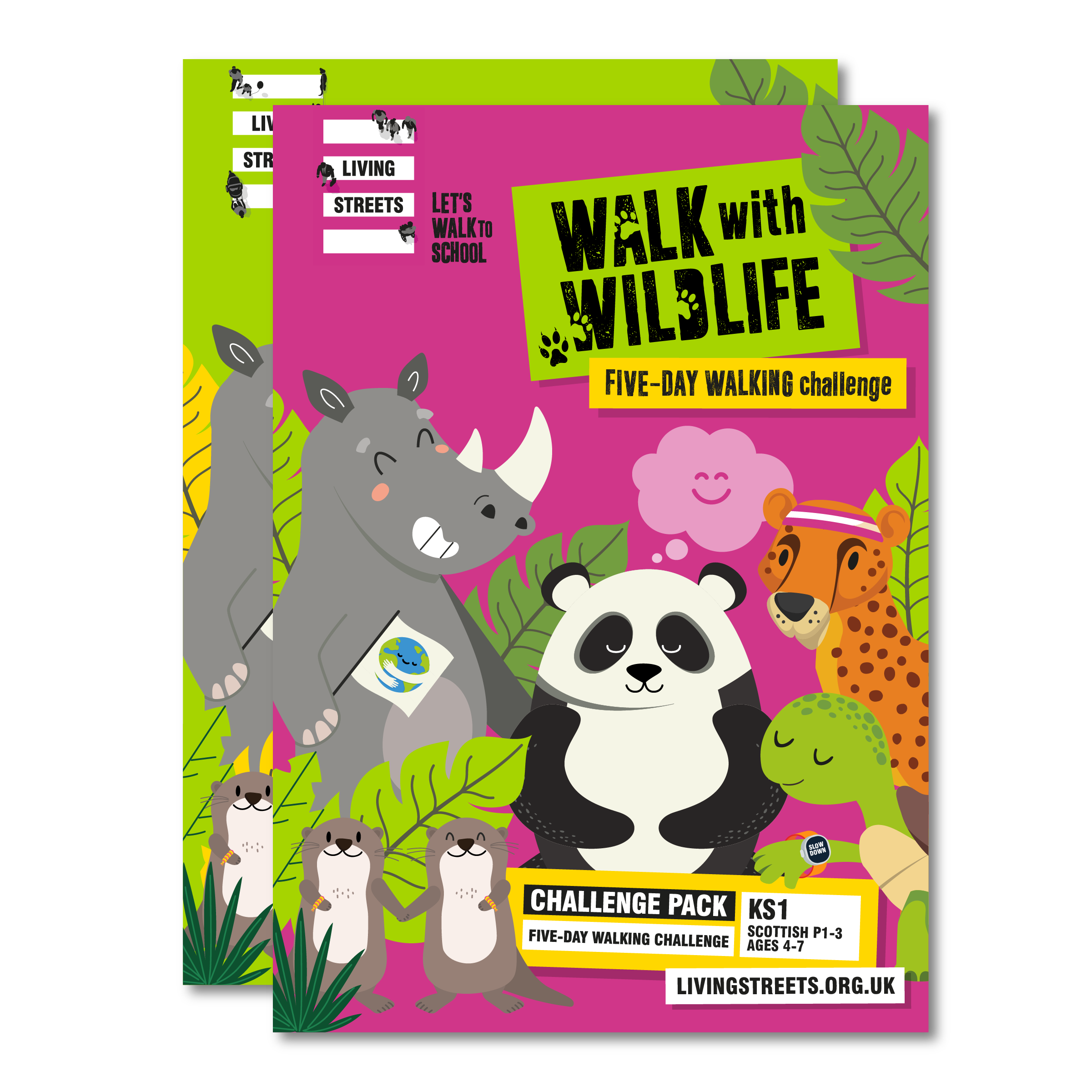 WALK TO SCHOOL WEEK
Our 2023 week-long celebration of the walk to school took place 15-19 May! You can still take part anytime during the school year by ordering your 'Walk with Wildlife' classroom packs now - packs are undated!
---
FREE WALKING ACTIVITIES FOR FAMILIES AND IN-CLASS RESOURCES
WALKING ACTIVITY BOOKLET AND DIARY FOR FAMILIES
Our walking activity booklet for families features 14 sets of activities for families with primary school-aged children.
Our walking activity diary for families features 5 activities to complete on any week while on your walks to school or from home.
Each resource sheet includes activity variants for the little ones and for older children to support their learning of important themes while staying active.
FREE LESSON PLAN FOR IN-CLASS OR AT HOME
With this curriculum-linked 60-minute lesson plan we look at
'FOOTPRINTS – humans and animals walking'. This resource is very special to us as it was created in house by our expert schools team – big shout out to our Dan and Craig for this one! We created these for delivery in the classroom, but you can easily adapt them for families to use at home.
DOES YOUR FAMILY LIVE TOO FAR AWAY FROM SCHOOL TO WALK?
Try Park and Stride! Park and Stride is a simple idea for families who live far away to still enjoy the benefits of walking to school.
IS YOUR CHILD TRANSITIONING TO SECONDARY SCHOOL?
Visit our transitions page at the link below to find lots of  useful information on travelling to your new school actively and safely.
Our School Run report
We need urgent action on air pollution to protect and promote the Walk to School.
Our report Swap The School Run For The School Walk lays out 21 recommendations for decision-makers at all levels to enable more children to walk to and from school.
Parents and carers
If you're a parent or carer, check out our ideas for ways to get you and your family walking.
And download our Family Walk to School Kit, designed to help parents, carers and children make the walk to school work for them.
School Streets
School street closure schemes – where cars are prevented from going up to the school gates at drop off and pick up times – have been successfully trialled in towns and cities in the UK. We can help with the entire cycle of a School Streets project.