We can support you to make places better for walking and wheeling and inspire people to walk more.
Our range of technical services help create more walkable streets and includes community engagement, street audits and specialist advice on including walking infrastructure in active travel schemes. While our award-winning behaviour change initiatives encourage people to walk more. 
We work on specific projects aimed at improving streets and helping people walk and wheel more. 
We also carry out research, looking into everything from the impact of poorly maintained streets on older people to the benefits to business when streets are improved for walking.
Find out more about what we can do for you or get in touch using the form at the bottom of this page to discuss your requirements.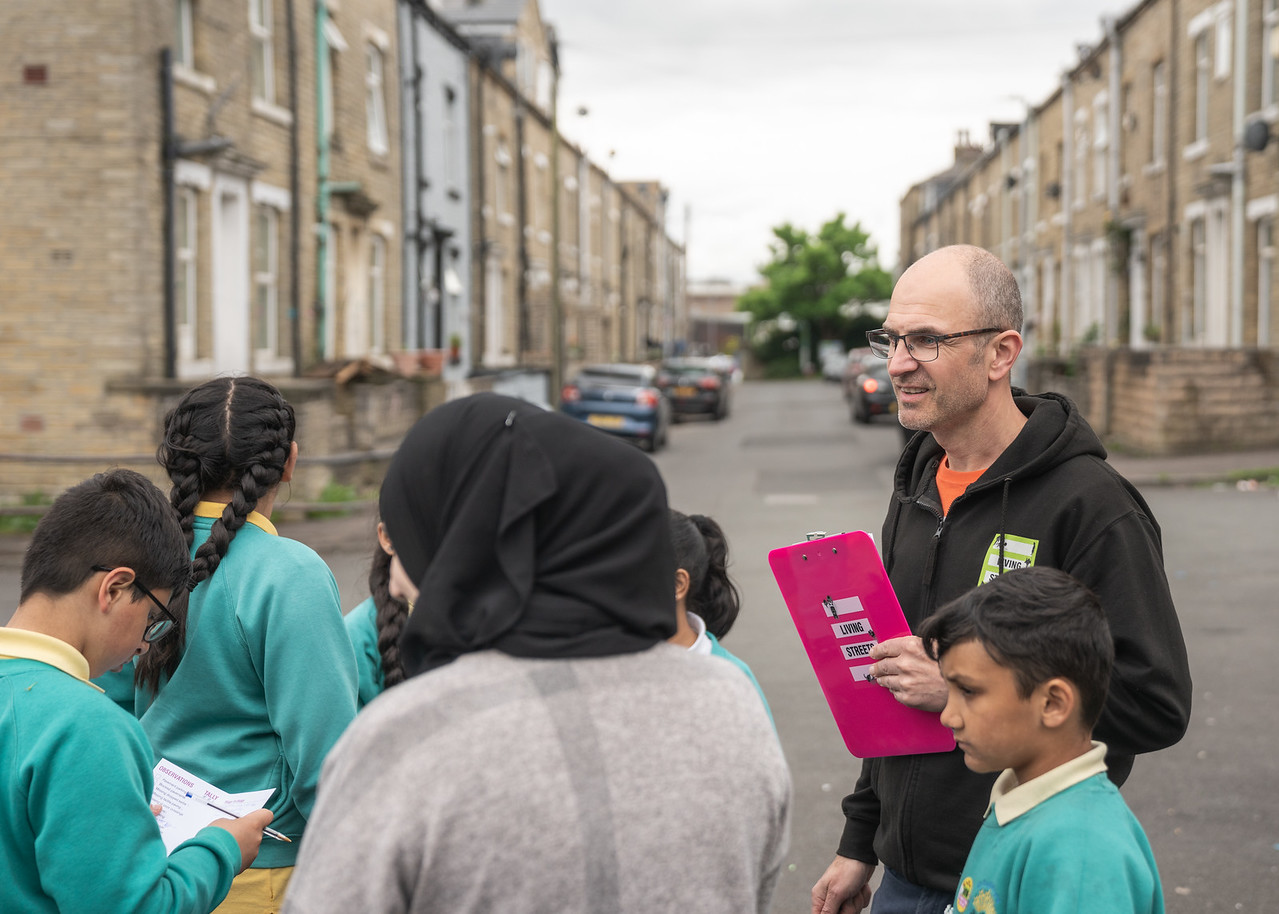 Who we work with
We work with a wide range of public, voluntary, and private organisations including schools, local authorities, community groups and workplaces.
Public sector: Our work with public sector organisations extends across transport, NHS/Public health, social housing, regeneration, and town centre planning and management. Our services range from short term bespoke project support to longer term embedded support staff dedicated to delivering your active travel objectives.
Schools: our national walk to school campaign helps pupils of all ages to walk to school. As well as behaviour change programmes, we implement wider support for school travel, and can provide specialist advice on School Streets and Park and Stride schemes - creating safer, quieter and more pleasant routes to school.  
Workplaces: Encouraging employees to be more active improves their health and wellbeing while you benefit from a happier, healthier and more productive workforce. Working with us can help demonstrate your commitment to sustainability, the environment and the local community.