We know that walking helps to keep us connected, increases independence and reduces isolation. Many people face barriers to walking, which our work aims to address.
Our work with communities empowers groups to deliver improvements to their streets so they are better for walking and wheeling.
We have worked extensively with older people to increase their wellbeing through walking and to improve streets and public spaces, so they are more vibrant and accessible. You can read about some of this work below.
If you would like to know more about our work with communities or would like some advice about your local streets and spaces, get in touch with our communities team at scotland@livingstreets.org.uk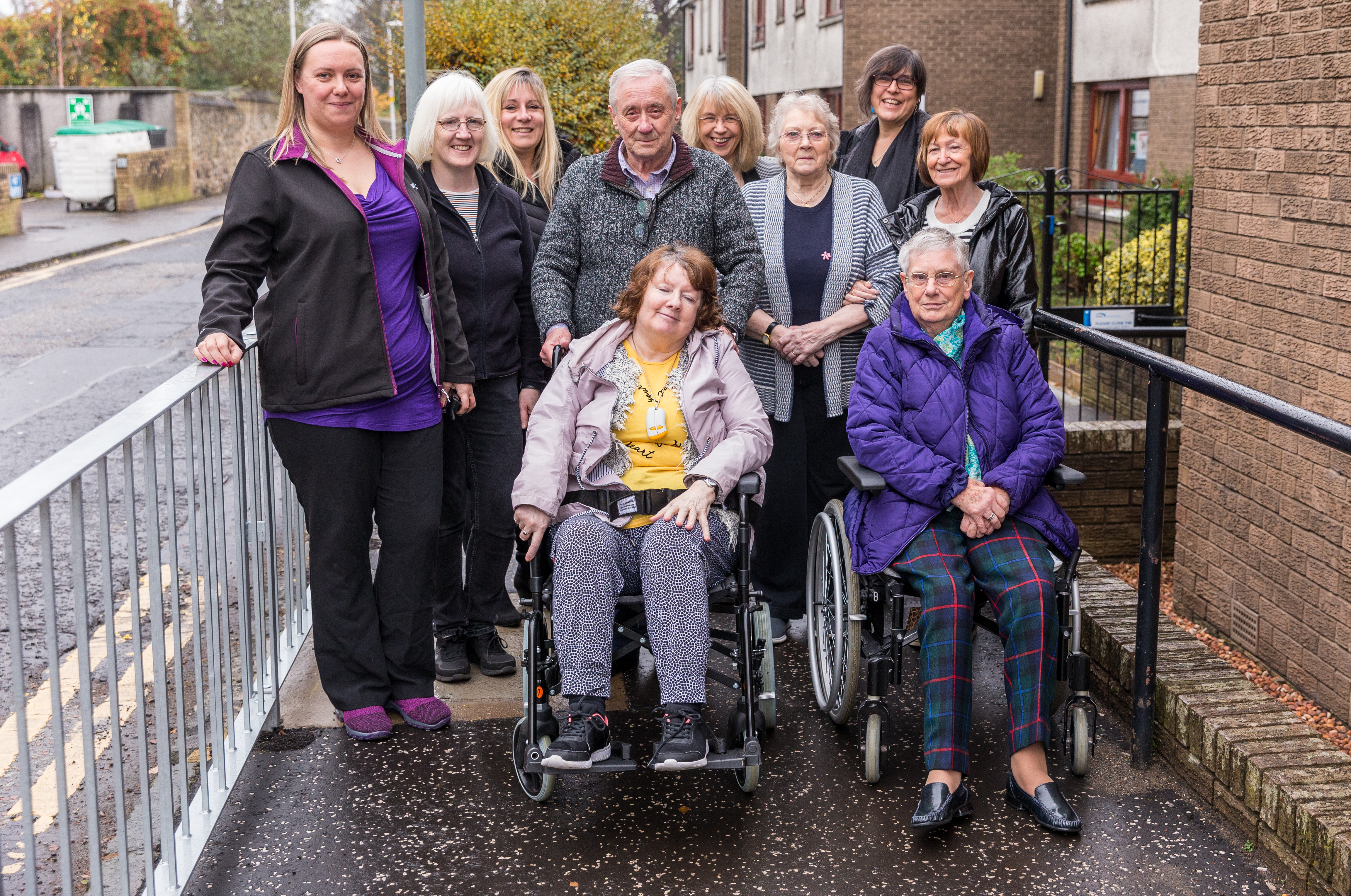 OUT & ABOUT IN CUMBERNAULD
FUNDED BY TRANSPORT FOR SCOTLAND
2023
Our Out & About work aimed to improve the wellbeing of older people through walking. It brought people together to share their experience and knowledge of walking locally, and gives people a voice in decisions about their local streets and places for walking and wheeling. The Out & About approach helped older people to remain or become more physically active in their community, to stay socially connected, and to be active in improving the walking environment for everyone.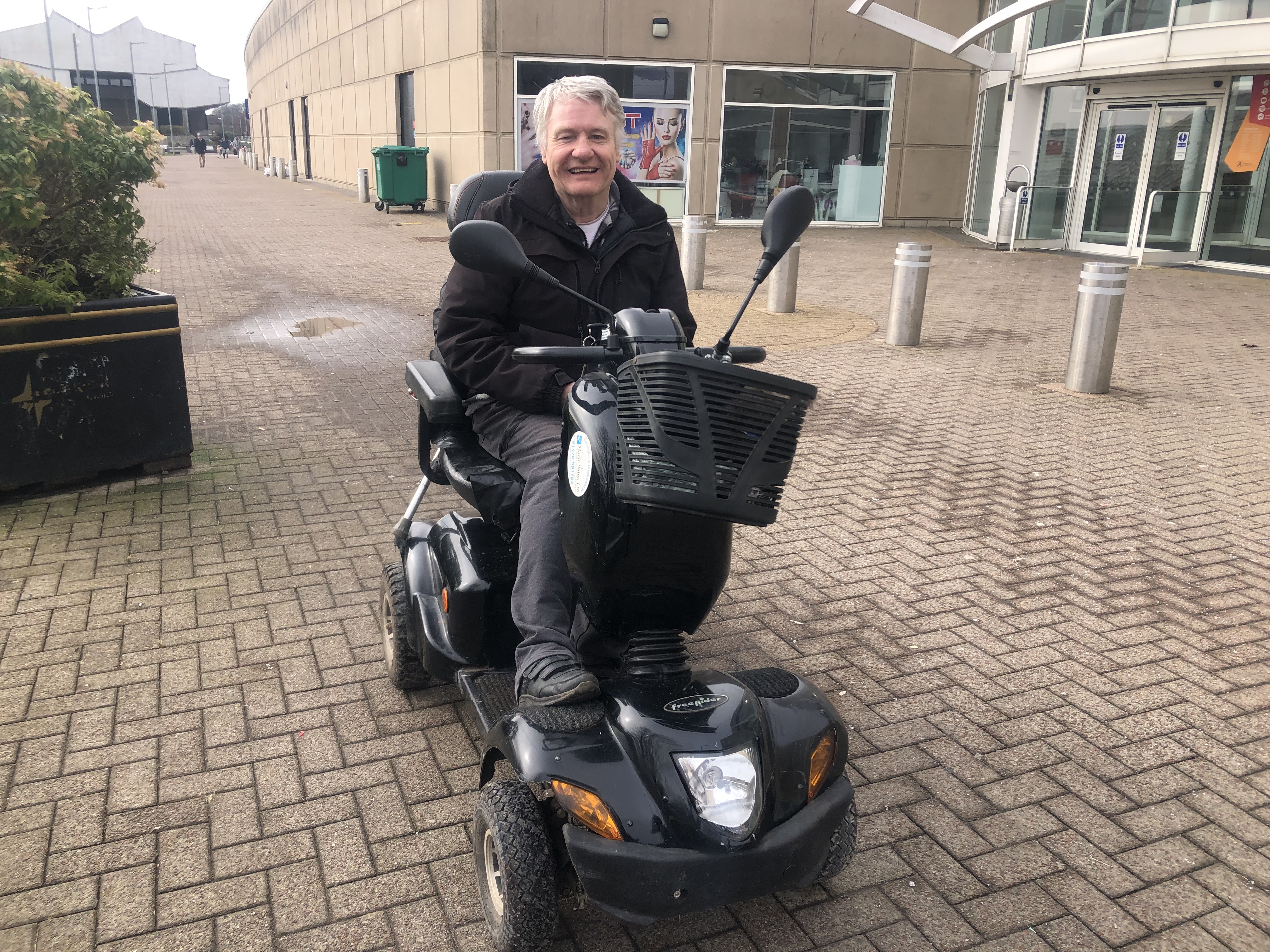 WALKING CONNECTS - SCOTLAND
FUNDED BY NATIONAL LOTTERY COMMUNITY FUND
2019-2020
We worked across Scotland to increase wellbeing through walking for older people and empower them to take action to get improvements made to their streets, so they could stay active and connected to their local community.
Many people told us they were unable to walk safely and confidently because of the poor condition of local streets, inadequate crossings, and lack of amenities like benches and handrails. They were unsure who to speak with to get problems addressed.
We produced a guide offering advice on who to contact to raise issues, information about how local streets are maintained and local contact details. We also created templates to make it easier to record actions; examples of successful actions taken by Walking Connects participants to show change is possible; and an Action Plan with key questions to help identify the most pressing issues and next steps.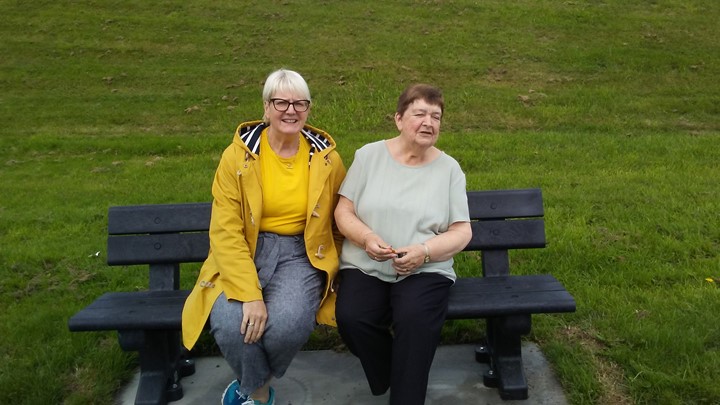 Healthier and safer streets
FUNDED BY TRANSPORT FOR SCOTLAND
Working in five local authority areas of Scotland each year, we identified and co-produced walking improvement projects at a neighbourhood level.
With input from community organisations and local authorities, we aimed to make streets friendly and safer for everyone and shared what we learnt with partners via case studies and workshops.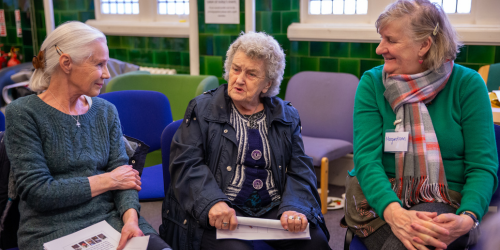 Perth and Kinross
Worked in partnership with Perth and Kinross Council and the Centre for Inclusive Living Perth and Kinross, improving accessibility and delivering more walkable streets for all.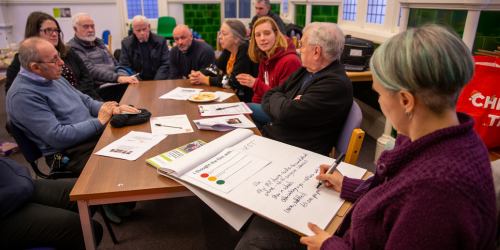 Aberdeenshire
Held workshops and carried out audits in Aberdeenshire to support the development of their Integrated Travel Town master planning process.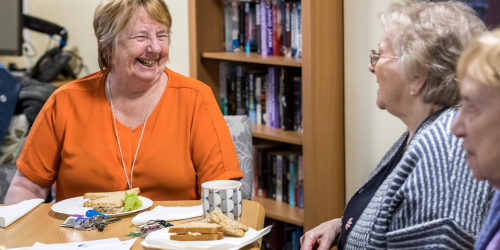 Lower speed communities 
FUNDED BY TRANSPORT FOR SCOTLAND
We supported communities and local authorities to introduce 20mph areas. We highlighted how local people can get involved in deciding which areas should be 20mph; advised on how to work with drivers to reduce their speed; worked with schools on walk to school routes; and set up walking and cycling groups to take advantage of lower speed streets.
Useful Documents
Our toolkit aimed to help those working on 20mph to think about how they introduce it, who they need to involve and the issues they need to consider.
We looked at the current practice of introducing 20mph in Scotland, and what it tells us about the action needed to successfully implement a lower speed limit.
Read about what we learned from working with five Scottish communities to help them secure lower speed streets, including lessons for other areas and future projects.
Download our evaluation or take a closer look at each area below.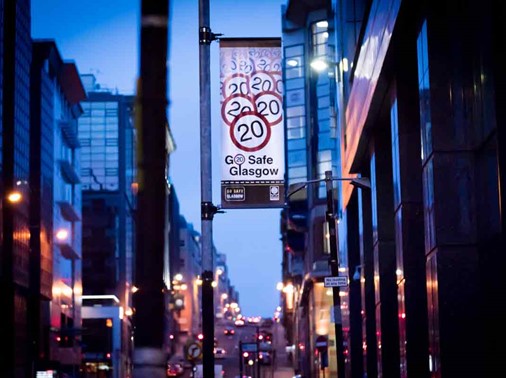 Areas that have successfully introduced 20mph and lessons learned from these projects.